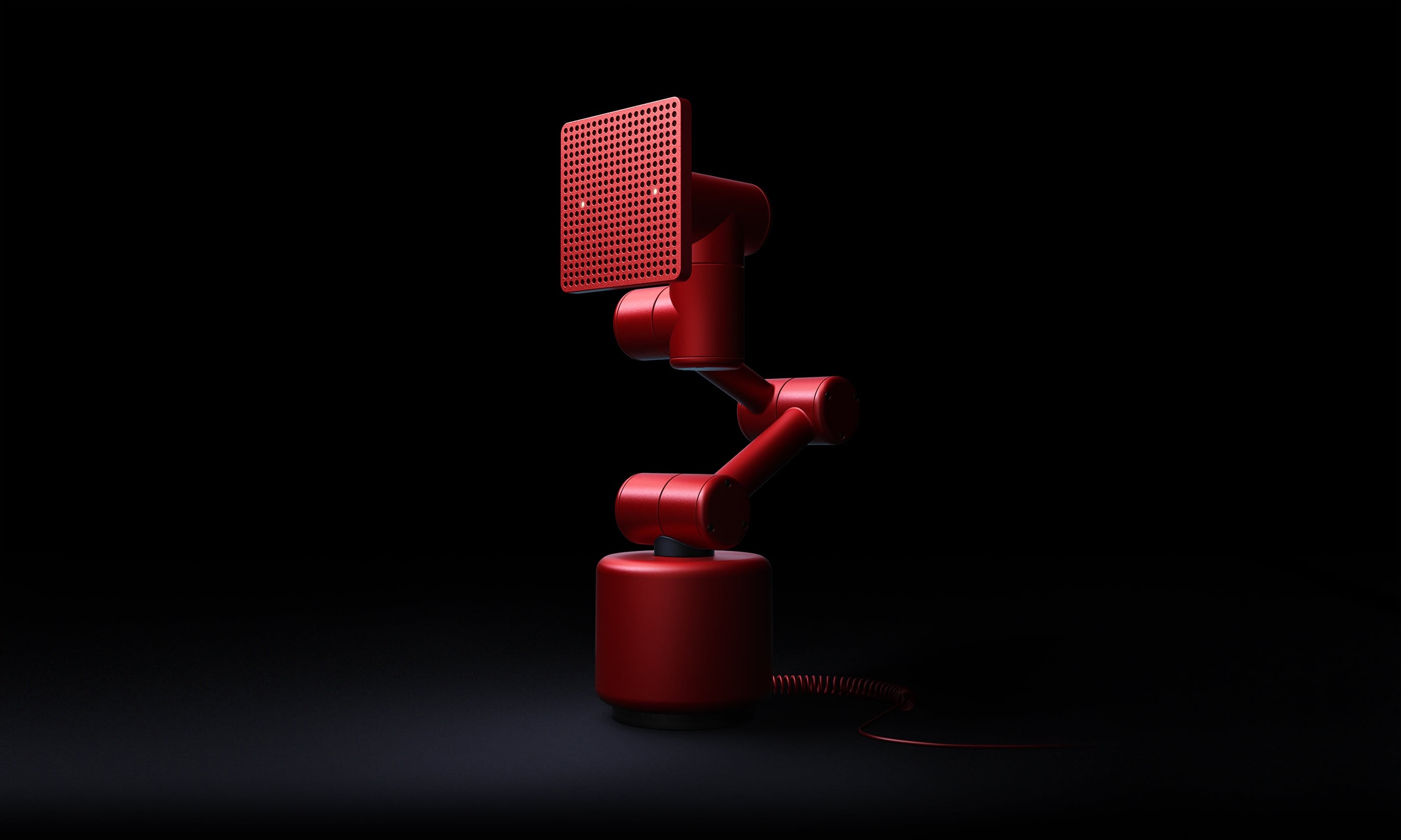 产品简介

Raven R是我在Raven Tech(百度硬件事业部)期间主要负责设计的机器人。 R机器人采用六轴机械臂的设计,机器人的外观以及机械原型由瑞典的Teenage Engineering设计。和前一代产品Raven H一样,R内部也会有DurOS的系统。 在DurOS的支持下,可以与人进行对话,也可以进行问答、信息查询搜索、播放音乐视频、智能家庭环境控制等任务。 另外,它的面板可以与Raven H通用。所以可触摸的面板上,只要手指触摸,就可以与机器人进行肢体上的互动。

Product introduction

Raven R is the robot project I in charge of during 2017 in Raven Tech (Baidu Hardware Division). The R robot uses a six-axis robot design. The robot's ID Design and mechanical prototype were designed by Teenage Engineering from Sweden. Similar to the previous generation Raven H, the DurOS system will running inside the R. With the support of DurOS, you can chat with the robot, and you can also ask questions, search for information, play music and videos, and controlling the smart home devices. In addition, its panel can be shared with Raven H. On the touchable panel, as long as the finger is touched, you can interact with the robot physically.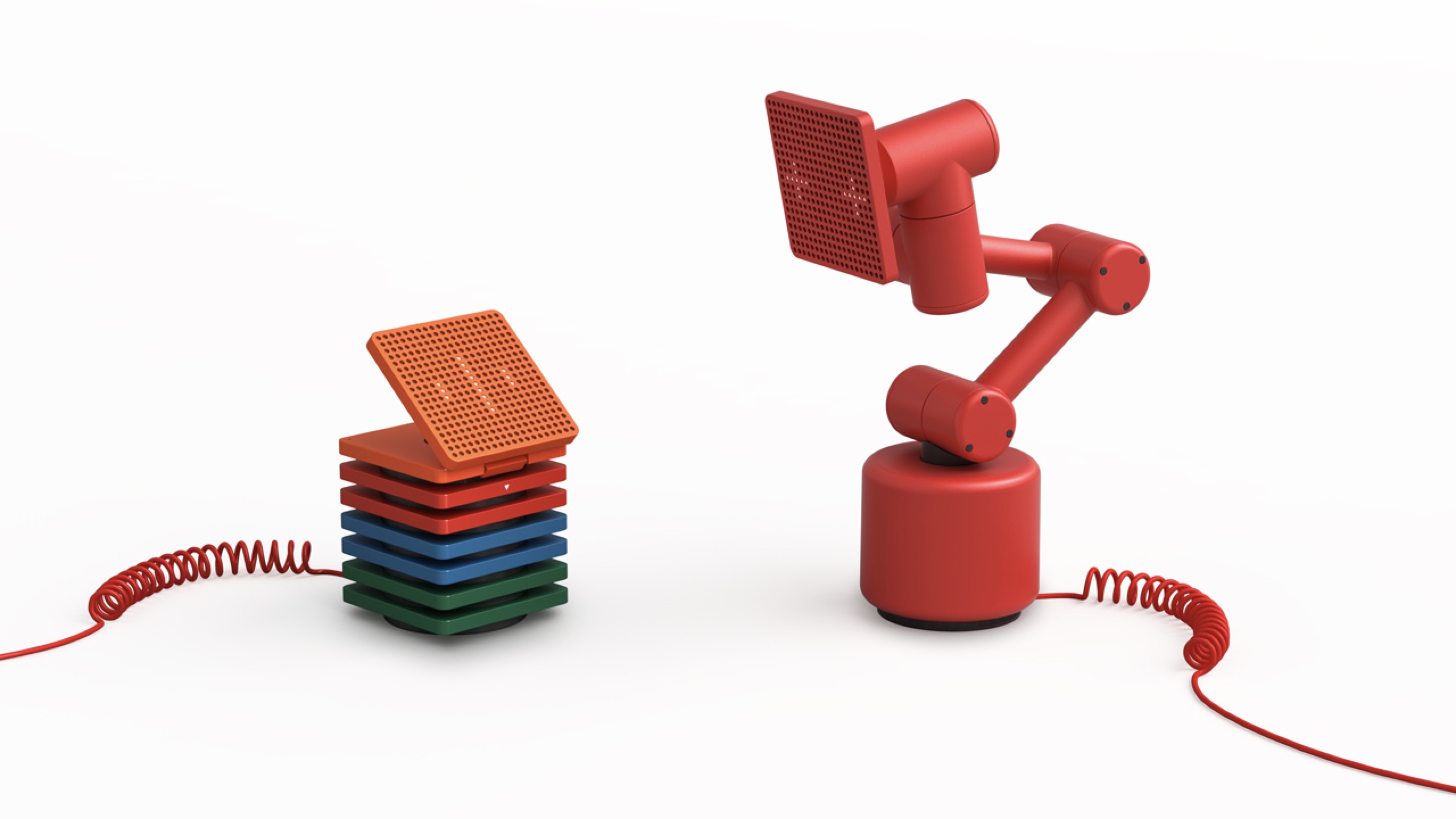 我的职责

我主要负责 R 机器人的人格、嗓音 以及 动作的设计,为机器人设计一套完整的人格以及行为特征。

My responsibility

I am in charge of the design of the R robot's personality, voice and movement, and design a complete set of personality and behavioral characteristics for the robot.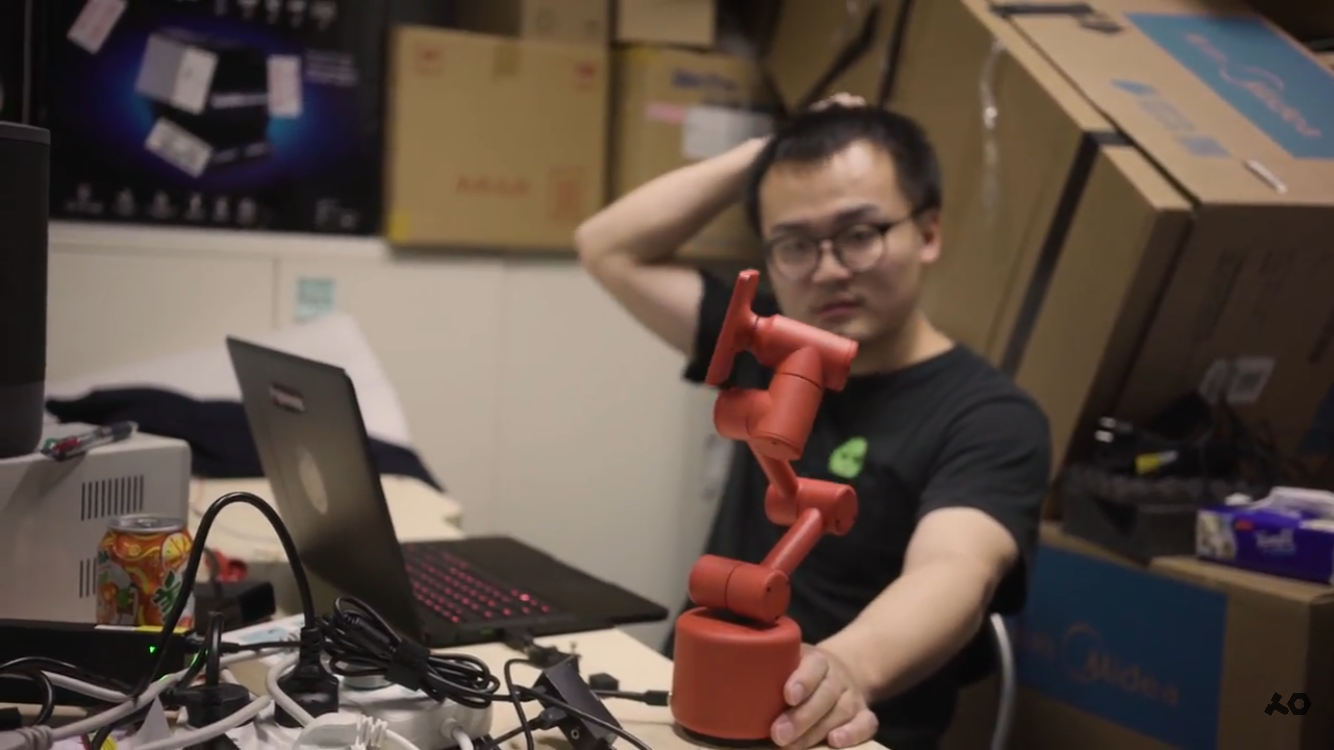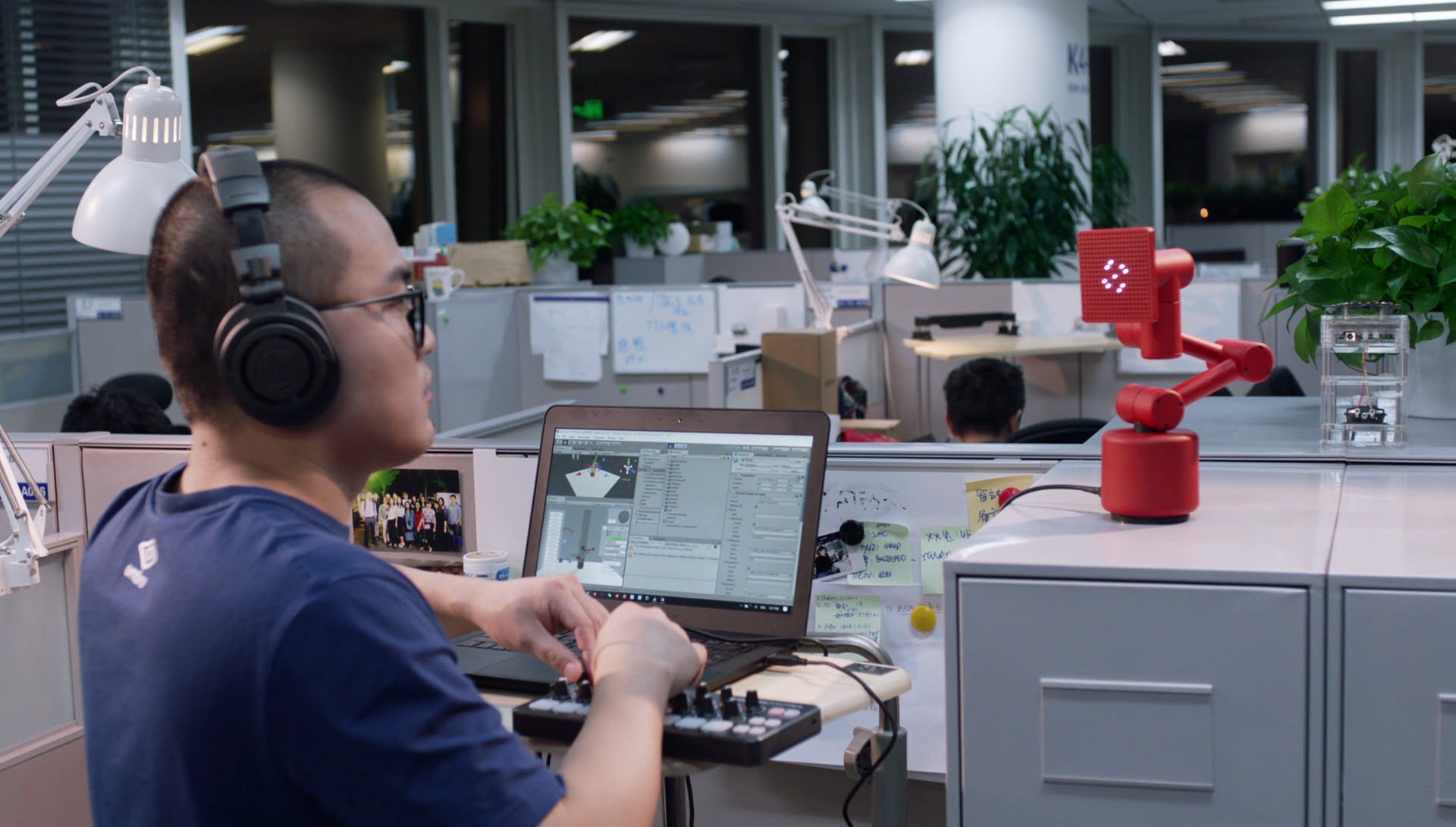 前期研究

在确定了Teenage Engineering给我们的ID 设计之后。我们首先是设计了4种人格:"小孩、长者、机器人、女生" 四种性格,并且结合我们的系统功能,列举了机器人在与人交互的过程中,会遇到的各种task,然后设计出这些task下机器人在不同的人格下会做出的各种反应以及情绪。然后我用一个3D打印的无机械内构1:1模型,使用录制视频的方式快速的制作了大量的行为动作列表中的动作。然后我们经过互相比较,调整。最终选择了机器人的人格。并整理出了一套该人格下的动作列表。

Pre-study

After determining the ID design that Teenage Engineering provided to us. First we designed four kinds of personalities: "children, elders, robots, and girls", and combined with our system functions, listed all the tasks that robots would meet in the course of interacting with people. Design the all the reactions and emotions that the robot will make under these tasks base on different personality. Then I 3D-printed 1:1 model without the mechanical structure, and I filmed a large number of actions in the behavioral actions list. Then we compared to each other. Finally we chose one personality, and sort out a final list of actions under this personality.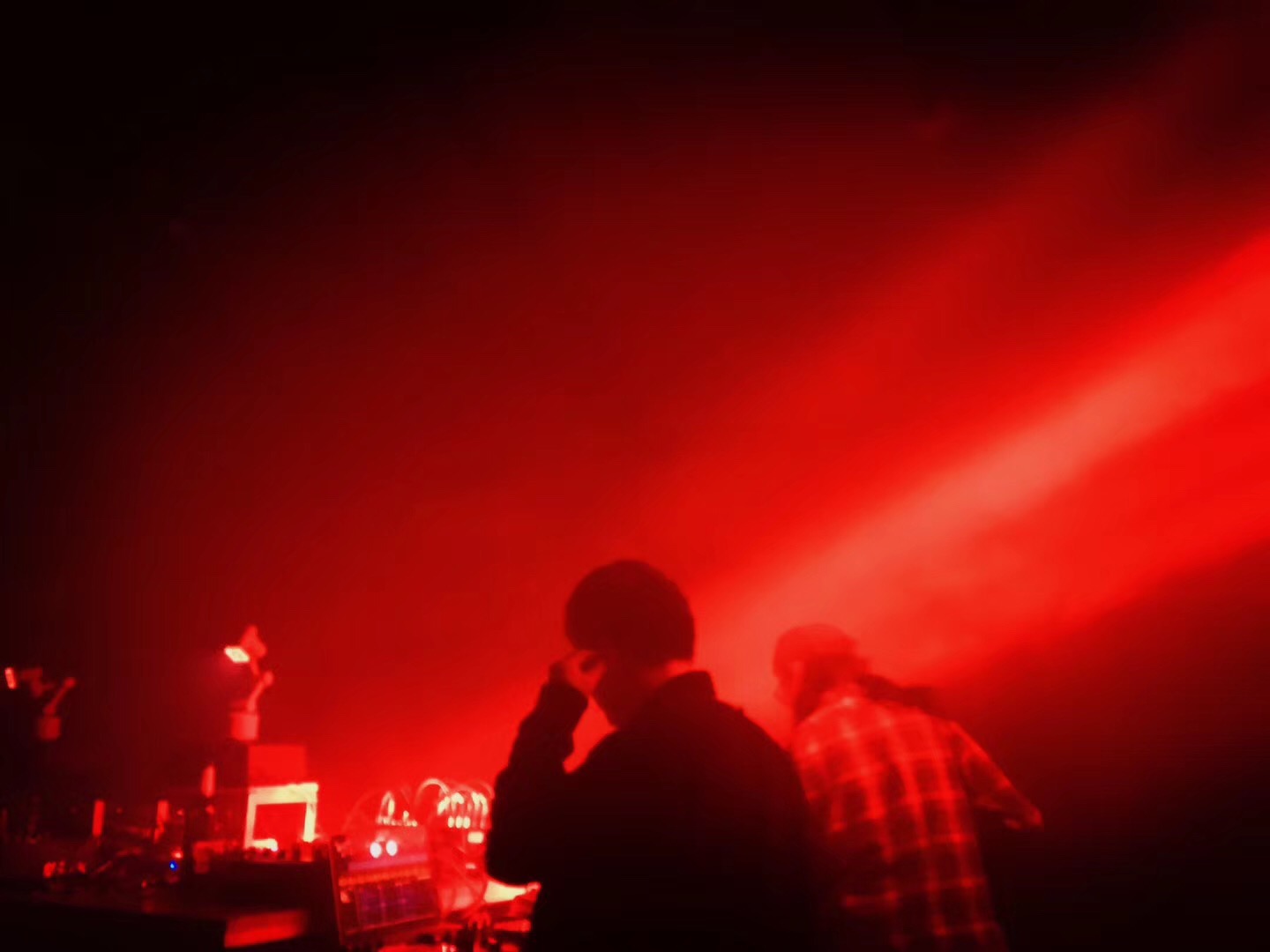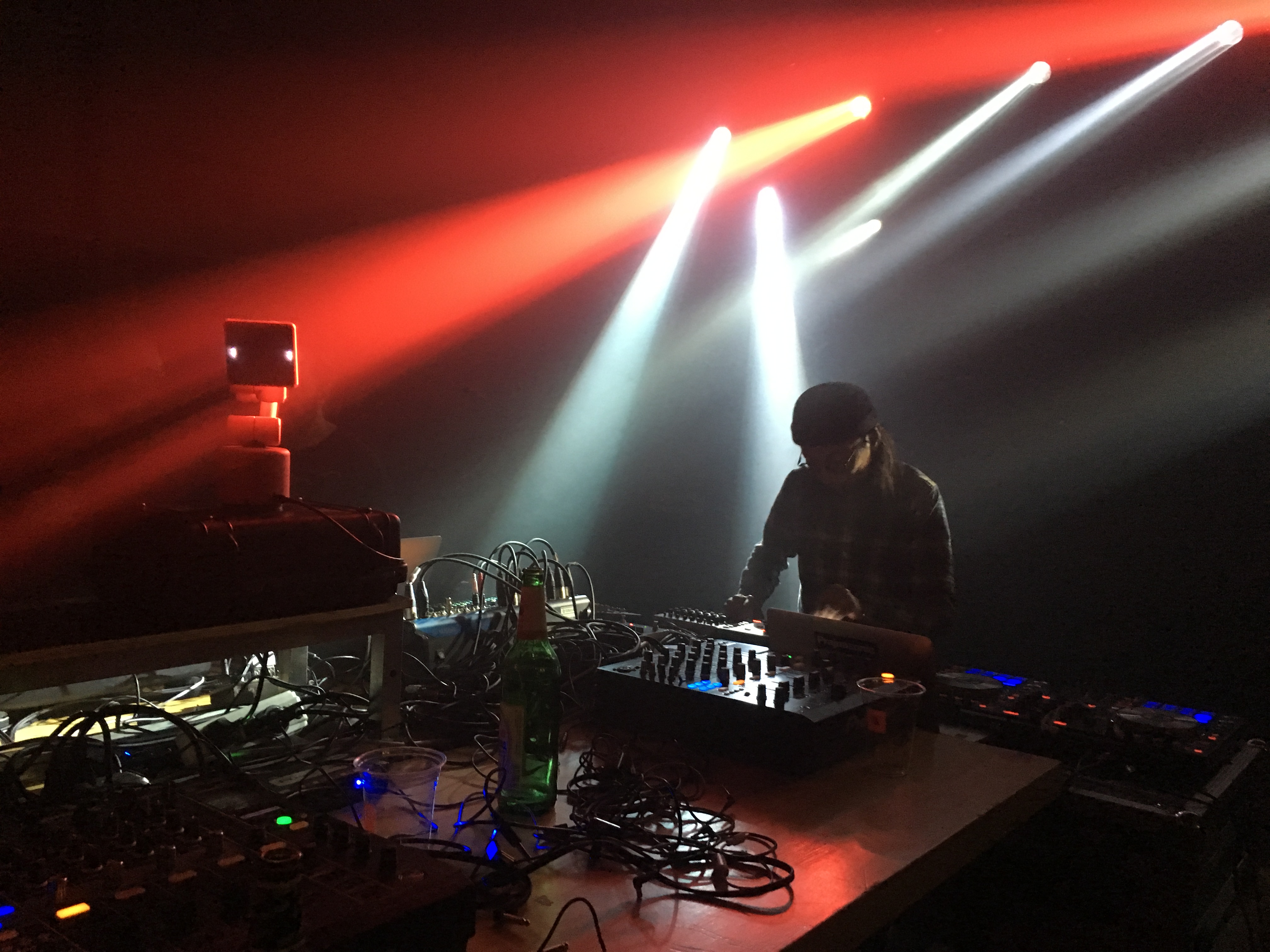 使用原型机设计

当工程样机完成之后,我们用Unity开发了一个软件。这个软件可以直接使用串口和机器人控制电机的单片机进行通讯。在Unity App里3D模型的动作可以很好地同步给真实的机器人。 同时,我在APP里做了加入了从之前研究中精选出来的十几个动作,在Unity里重新编写时间轴。我还添加了一个可以实时控制机器人每个关节的功能,并且我还做了实体的控制器,可以方便在制作动作时,可以直接使用物理界面来操作机器人。
R还有一个类似DJ软件的Beat Analyzer的程序,会根据内部的在线歌曲,或者通过外部麦克风的收音,分析舞曲的节奏。
为此,我们还为R机器人在乐空间组织了一场演出。Teenage Engineering的成员和我一起演了Techno Live Set。机器人结合我们的现场声音,一起同步跳舞。

Work with prototype

After the engineering prototype was completed, we developed an app by Unity.This software can directly communicate with the micro-control board in the Robot by serial port.
The motion of the 3D model in Unity App can be synchronized to real robot's step motors. At the same time, I added a dozen of actions from the previous study into the APP and rewritten the timeline in Unity. I also add a function that can control each joint of the robot in real time, and I also made a controller that can be used to operate the robot directly using the physical interface when creating motions.
R also has a Beat Analyzer program similar to the DJ software that analyzes the rhythm of dance music based on internal streaming music or through external microphones.
To this end, we also organized a gig for the R robot in the Yue Space in Beijing. Members of Teenage Engineering played live set with me. Robots synced our live sounds and dance together.

Raven R 机器人获得了2018年的IF奖。
我们将这个机器人带去了2018年CES展会,也收到了很多媒体的报道。

Raven R got the IF Award 2017
We brought the R to CES 2017 and reported by many media.