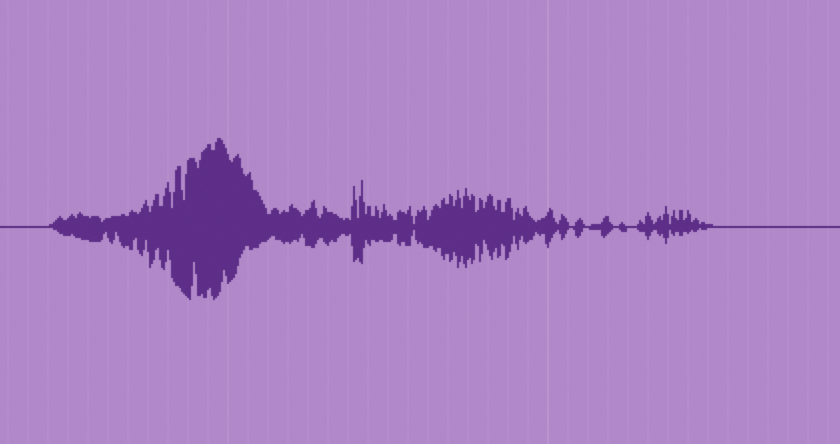 Record the sound
Use any record device to record the voice of the speaker and copy it to the computer.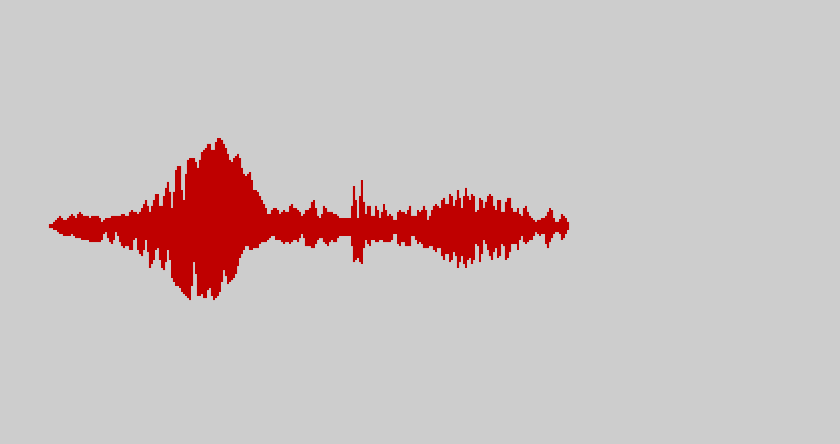 Capture the sound wave
Open the sound in the audio software, capture the sound wave image.

Build the 3D model
Import the image to SolidWorks and build up the 3D model.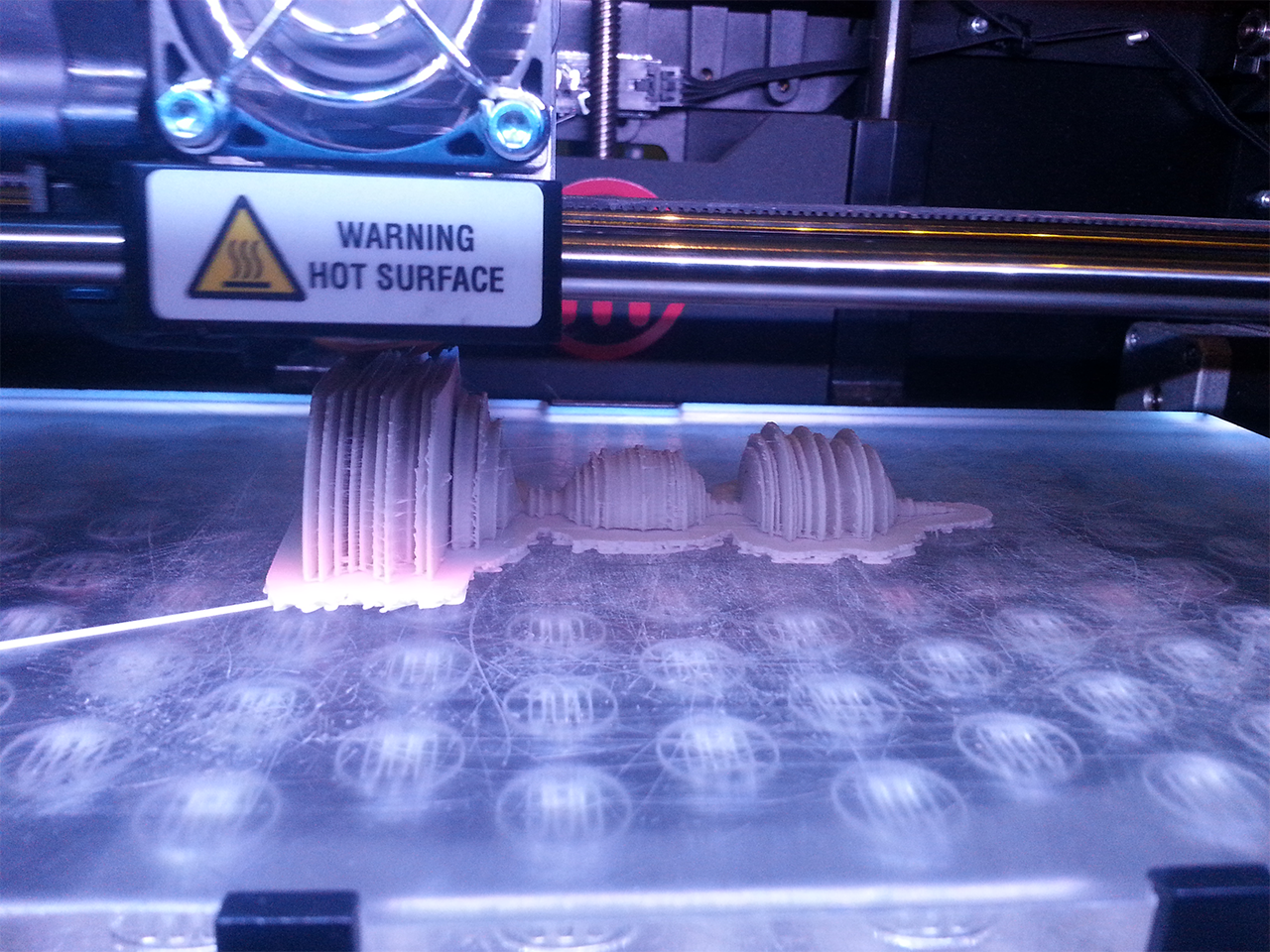 Print the model
Because of the support issue, the models have to be printed separately and stuck together later.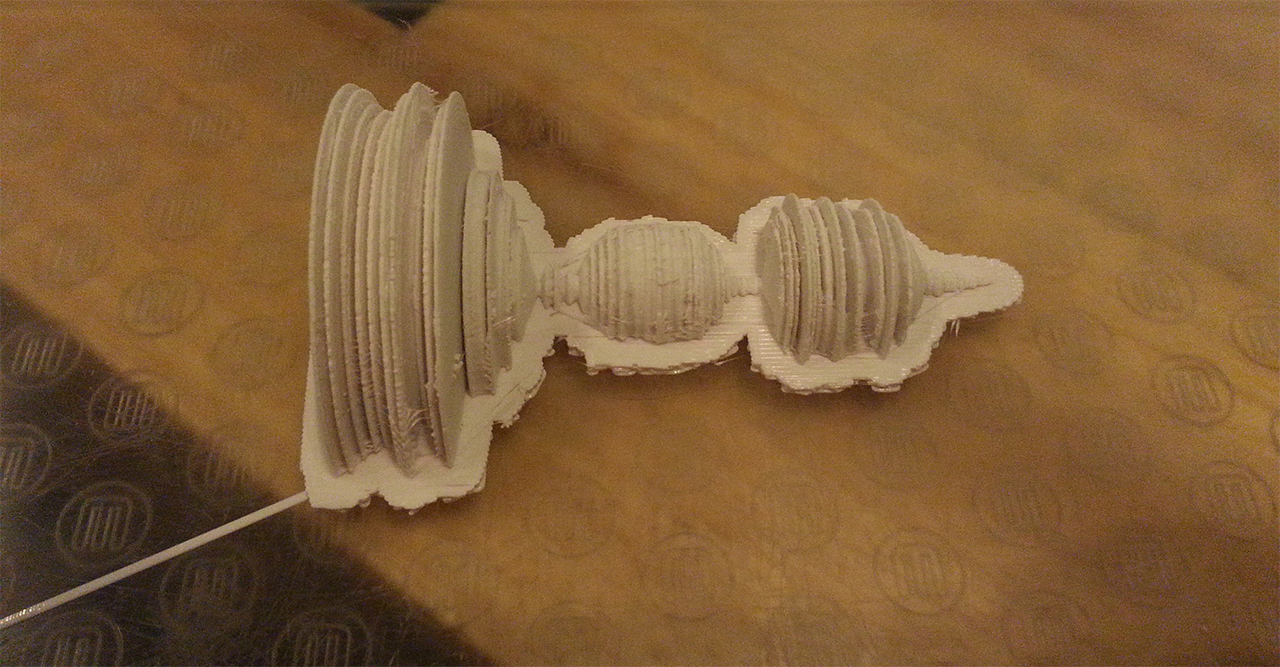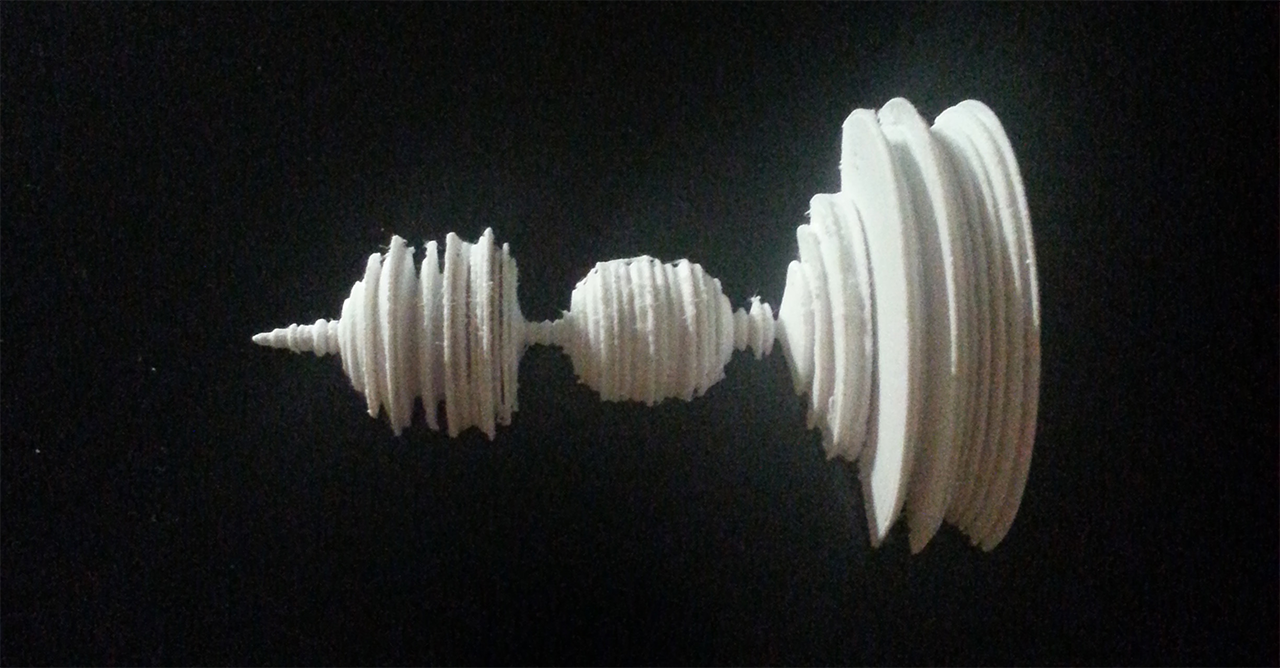 Print complete
After the print, stick this two half together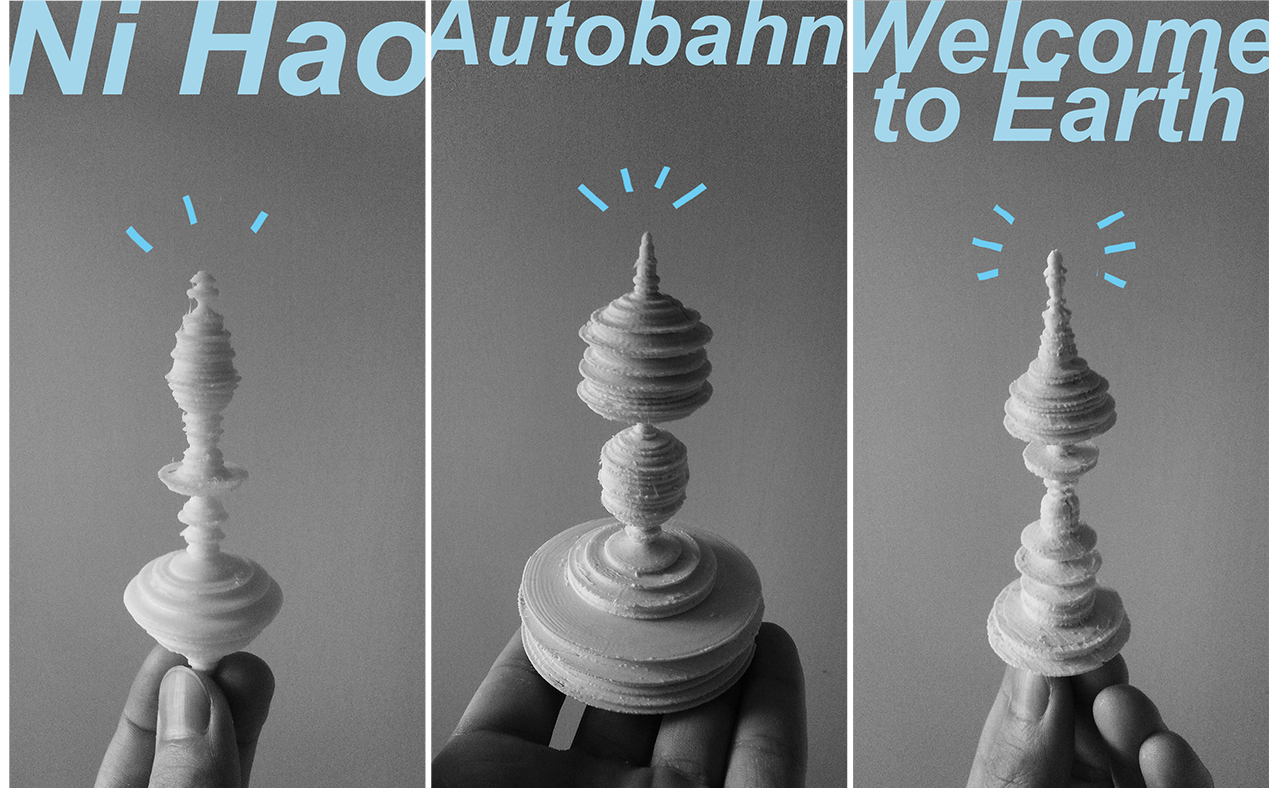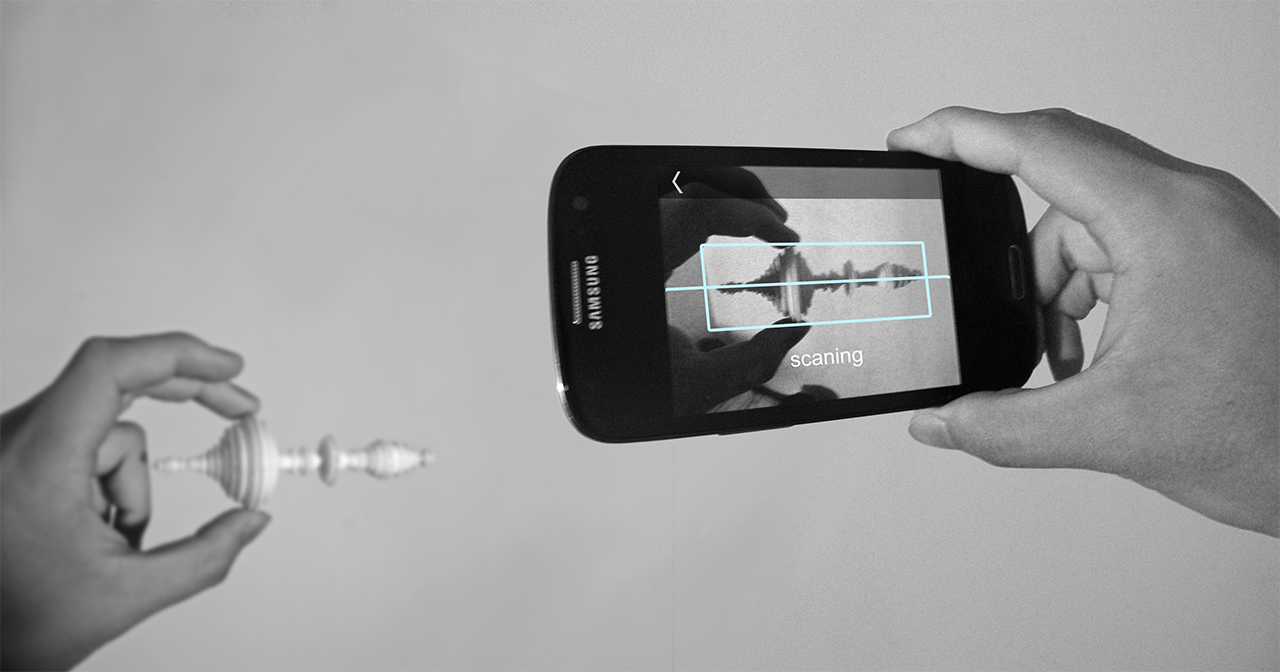 Transform to sound again
Capture the shape of the solid sound, and read the wave, the sound will become heard again.
Put the solid sound in front of a high contrast background, use the camera to scan the object. the outline of the sound will be identified clearly.