Krauty
---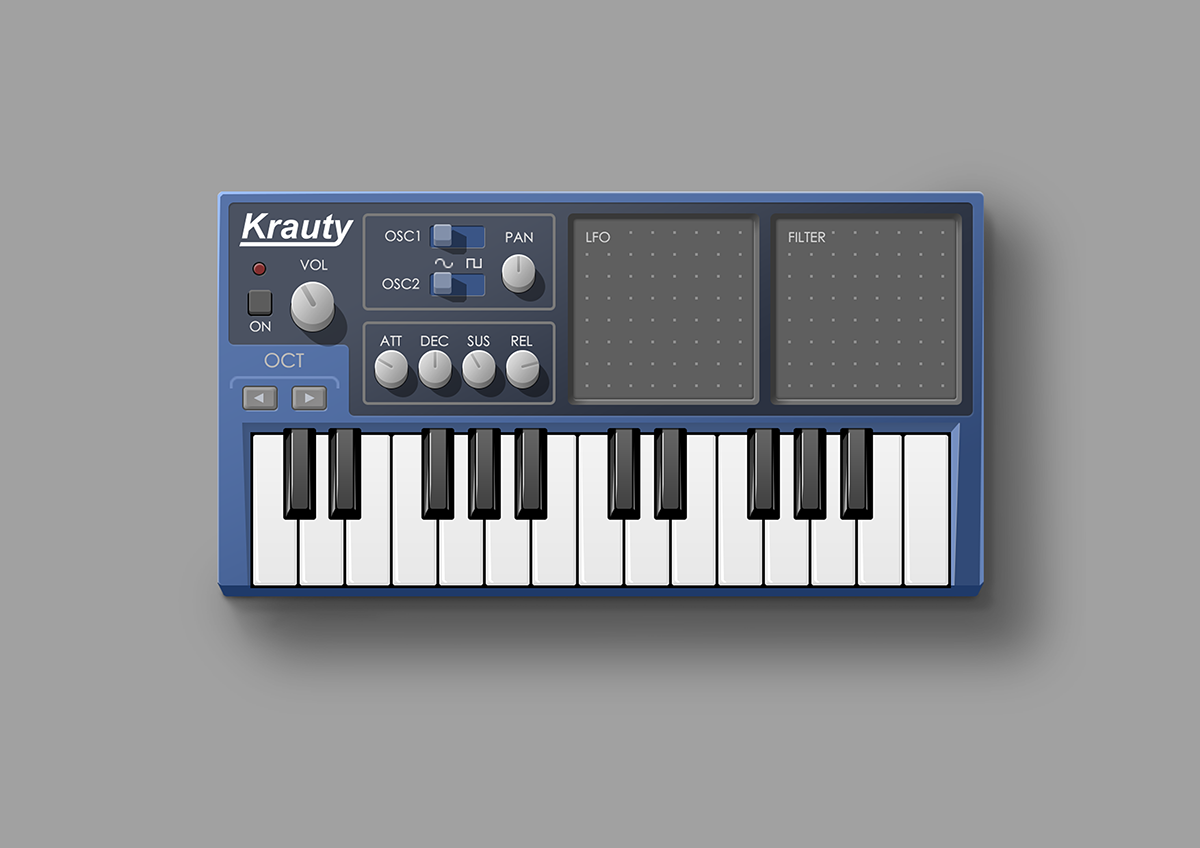 PLAY VIDEO
Krauty is a synthesizer that I made with Max/Msp. It has the sound of kraut-rock music of the 1970s, which is the reason why I named it "Krauty". This synthesizer contains two oscillators which can be switched between sine wave and square wave individually. A panning knob is set on the right side in order to adjust the balance of these two oscillators. Under the oscillator area, there lies the envelope controller. These four envelope knobs represent attack, decay, sustain and release. Adjusting these four parameters provides you with various shapes of sound. There are two buttons in the OCT area on the left. You can change the octave of the keyboard by pressing the button. The unique parts are these two touchable panels. One is the LFO and the other is filter. I combine the Kaosso pad with the original synthesizer. Any single point on the kaosso pad has two different parameter on each the X-axis and Y-axis, so you can change these two parameter with only one movement.
Maxtron
---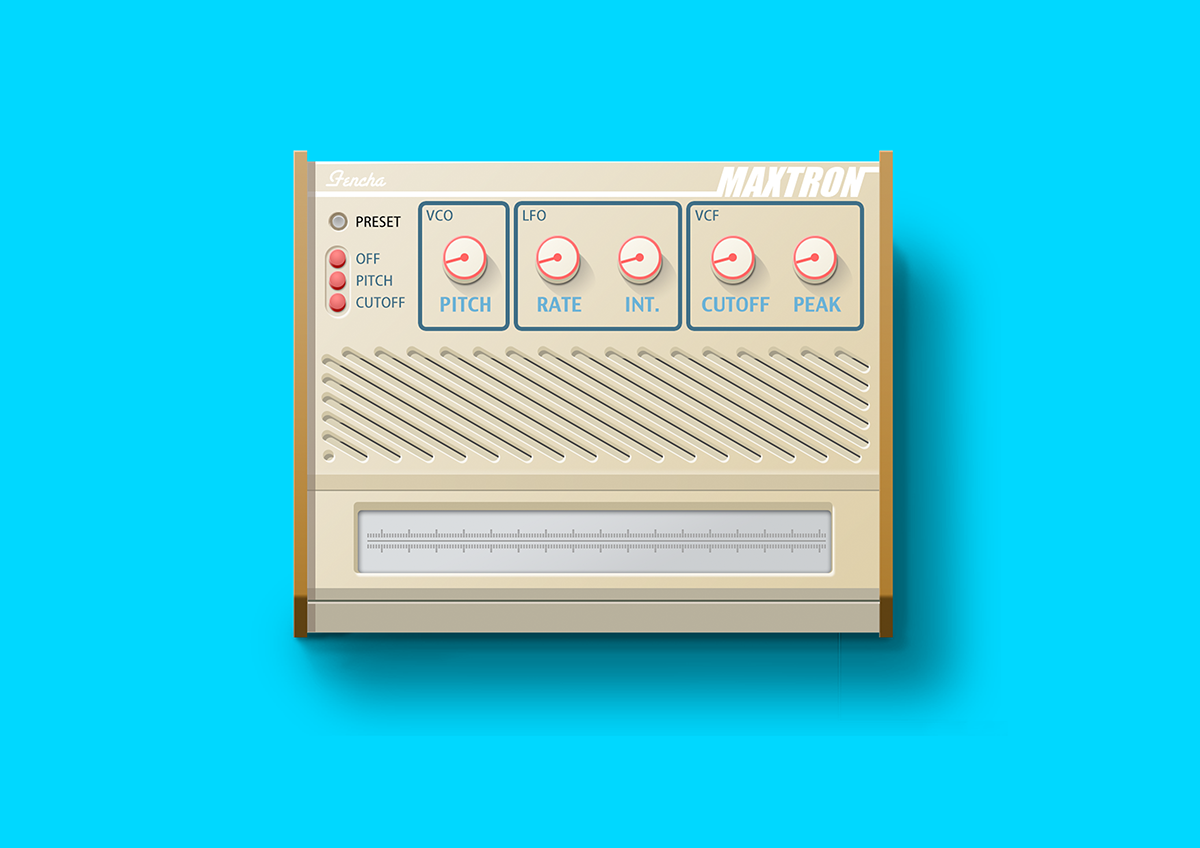 PLAY VIDEO
Maxtron is a micro synthesizer that has only little, basic functions.
This synthesizer doesn't have a keyboard. Instead, you can change the note by slipping on the strip. The pitch knob changes the frequency as well. This synthesizer has an LFO which has two modes: pitch mode and cutoff mode. In the pitch mode, the low frequency oscillation points to the sound frequency. In the cutoff mode, the low frequency oscillator has an effect on the cutoff value.
ArpKey
---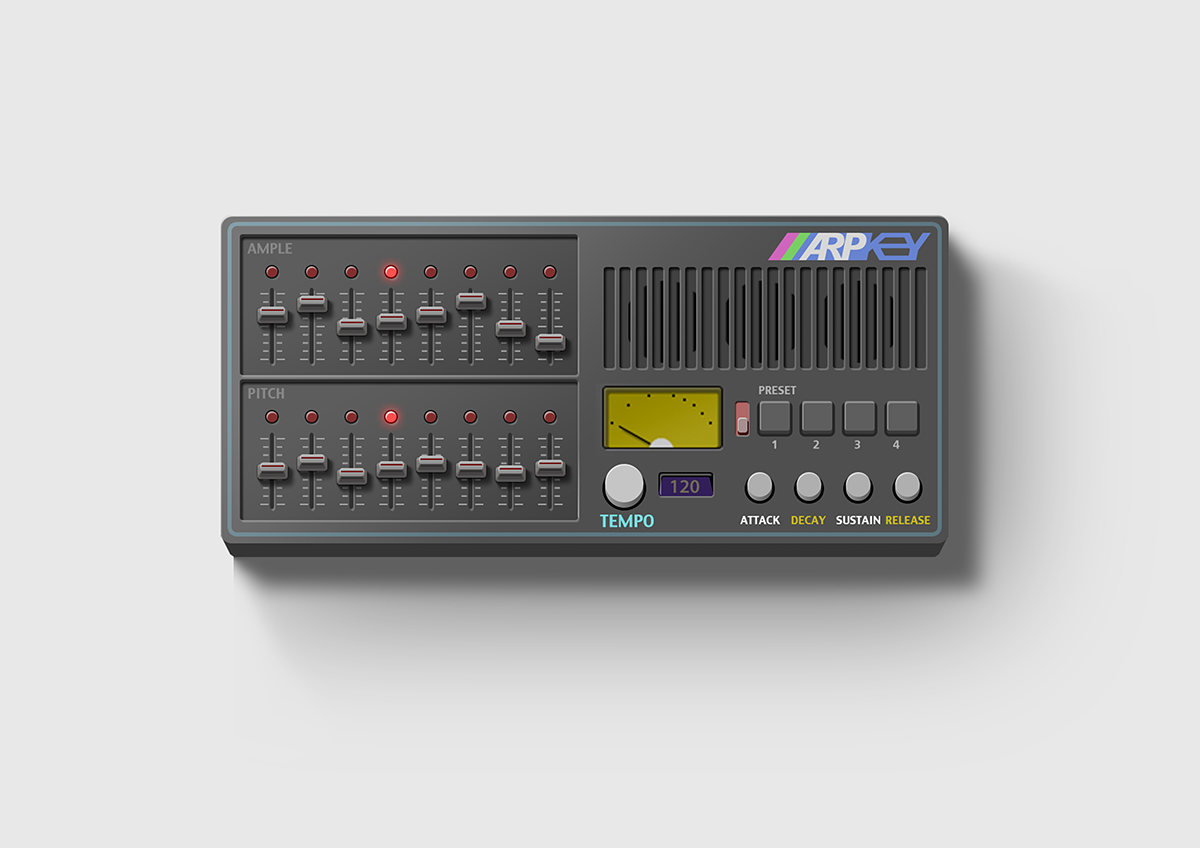 PLAY VIDEO
This synthesizer is a sequencer synthesizer. It has 8 notes which compose one bar on endless repeat.
There are 16 sliders on the left, each line standing for one note. The upper row of sliders control the volume of the note. The lower row controls the frequency of the note. This synthesizer includes an enveloper as well in the right lower corner. You can preset 4 different bars in 4 preset buttons, so you can switch the music from one loop into the other loop seamlessly.